Dormit Wood Fibre Walkway Surface
Dormit Wood Fibre is highly recommended for walkways and paths, whether in an agricultural or leisure setting.
Dormit is a 100% natural virgin material, free from any foreign matter such as glass, metal and plastics that could cause injury.  The free-draining and dust-free wood fibre layer also ensures maximum comfort underfoot for everyone.
Dormit Wood Fibre is a firm anti-slip surface that is perfectly balanced in an agricultural setting, as it is soft enough to prevent sores, and hard enough to ensure easy movement. It's safe for livestock's feet and hooves, and also user-friendly which means you won't have to spend too much time maintaining the walkways.
It is also widely used in the amenities market, particularly in businesses such as golf courses where paths need to stay as safe, clean and dry as possible.
For a wood fibre walkway surface, we recommend a depth of 125 to 150mm.
Dumpy Bags Available to Click & Collect
We are now offering a dumpy bag collection service, to be lifted from the Berite site in South Cerney. This is perfect for people who would like to top up their existing walkway surface.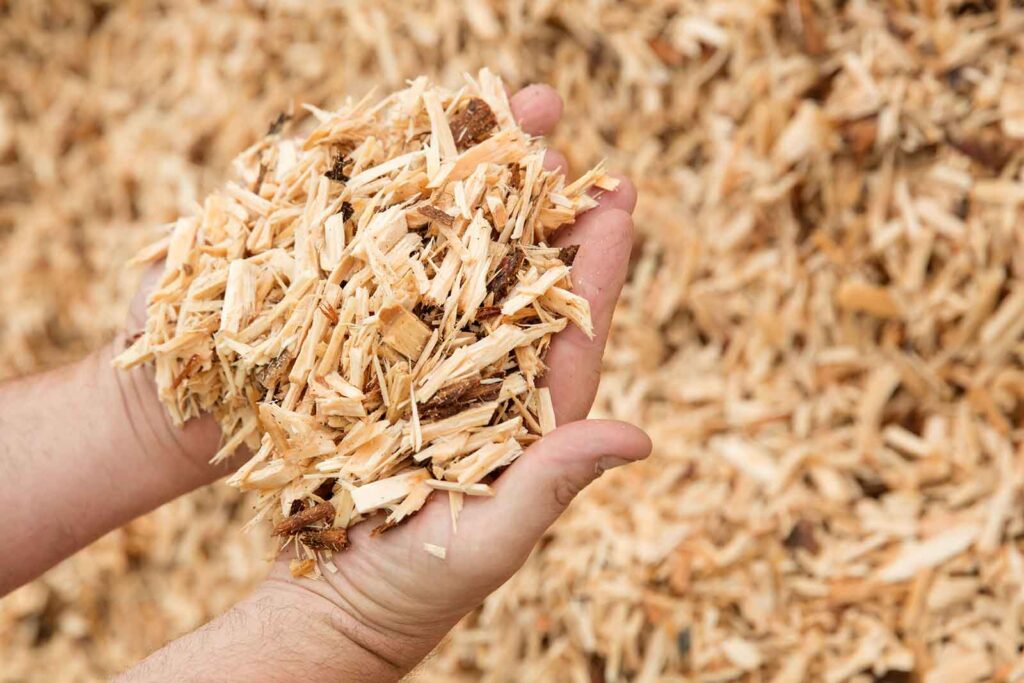 Dumpy Bags are great for:
Gradually topping up as and when required
Reducing the need for bulk haulage
Environmentally efficient
Also available in loose bulk loads for delivery. Please contact our bulk sales team for a quote.
Dumpy bags measure approximately 90cm x 90cm x 90cm and contain approximately 0.8m3 of Dormit walkway wood fibre. As Dormit wood fibre is a natural product made from freshly sawn logs, bags typically weigh between 250kg and 300kg each depending on the season.
£40.00 Ex. VAT